Printed Matter Art Book Fairs are among the leading international gatherings for the distribution of artists' books, celebrating the full breadth of the art publishing community.
In place of the scheduled 2020 LA Art Book Fair, we encourage you to explore the website and the 350+ exhibitor pages, as well as a variety of new programs uniquely formatted for online viewing.
Book Launches
include a list of new publications planned to launch at the Fair and includes direct links to purchase from Fair exhibitors.
The Classroom
includes virtual conversations and artist-made videos that highlight new publications and projects.
The Plaza Stage
includes playlists and videos made by musicians who would have performed during the Fair weekend.
Printed Matter is committed to sharing the work of artists' book publishers, artists, and organizations in new, inventive ways. Check back regularly for new LAABF 2020 content on our website, as well as on
Youtube
, and on social media, at
@printedmatter_artbookfairs
,
@printedmatterinc
, &
@printedmatter_stmarks
.
An update regarding coronavirus COVID-19
March 11, 2020
Dear Printed Matter Community,
We are deeply saddened to announce the cancellation of the 2020 LA Art Book Fair scheduled to take place at The Geffen Contemporary at MOCA on April 3-5, 2020. We have been closely monitoring the escalating spread of coronavirus COVID-19 outbreaks in Calfironia and globally, and in light of recent news and advisories, it will not be feasible to stage the Fair in a way in which everyone's safety can be assured.
Our annual LA Art Book Fair is both a celebration and a critical platform for artists' books and publishing activity from across the globe. We are grateful for the understanding of our participating artists and publishers, and want to acknowledge the time and effort they have dedicated to developing creative publishing projects for the Fair. We encourage everyone to continue to support their work.
A full list of 2020 LA Art Book Fair exhibitors and links to their websites can be found
here
.
A full list of our programs and Exhibitor Projects can be found
here.
We extend our gratitude to our host MOCA for their support, and we also thank our Fair Partners and the many dedicated individuals and vendors who have worked tirelessly toward the production of the 2020 LA Art Book Fair.
The decision to cancel this year's edition of the Fair is an incredibly difficult one, but the health and wellness of our exhibitors and of the public is our main priority. We look forward to a spectacular return to Los Angeles in 2021.
If you have any questions, please contact
laartbookfair@printedmatter.org
︎
printedmatter
︎
printedmatter_artbookfairs
︎ laartbookfair@printedmatter.org
#LAABF2020
Support Printed Matter, Inc.
In this time, all means of support are greatly appreciated. You can
make a donation
,
become a member
,
make an online purchase
(to be shipped at a later date), or simply like, share and leave comments on our social media — it all matters to us tremendously.
Special Thanks
Printed Matter would like to extend deep gratitude to the entire dedicated staff of MOCA, including Klaus Biesenbach, Amy Shapiro, Patrick Weber, Sarah Lloyd Stifler, Amanda Hunt, Andy Kolar, Woody Schofield, Sergio Ramirez, Jodi Shapiro and the entire dedicated staff of MOCA. Special thanks to artists Farah Al Qasimi, Carolina Caycedo, and Jonas Wood, for their generous contributions to Printed Matter's fundraising edition program. Thank you to LAABF 2020 supporters Cargo, David Schulman and Shapco Printing, Inc., The Standard Downtown LA, Everybody World, Cafe Dulce, dublab, Eder Cetina and the Wilson Cetina Group, the Ace Hotel, Bedrock.LA, Food Truck Connection, Hyperallergic, Claudine Kielson of Labaratory, and our other partners and in-kind sponsors. A very special thanks to AA Bronson, Philip Aarons and Shelley Fox Aarons, and Printed Matter's full Board of Directors for their participation and support.
Food, Drink & Hotels
Click
here
to see a recommended list of restaurants, cafes, and hotels local to downtown LA.
Press

Visit our
Press
archive.
Exhibitor Info
Information for Exhibitors
︎
Typeface: "Standard" by
Bryce Wilner
Site by
Cargo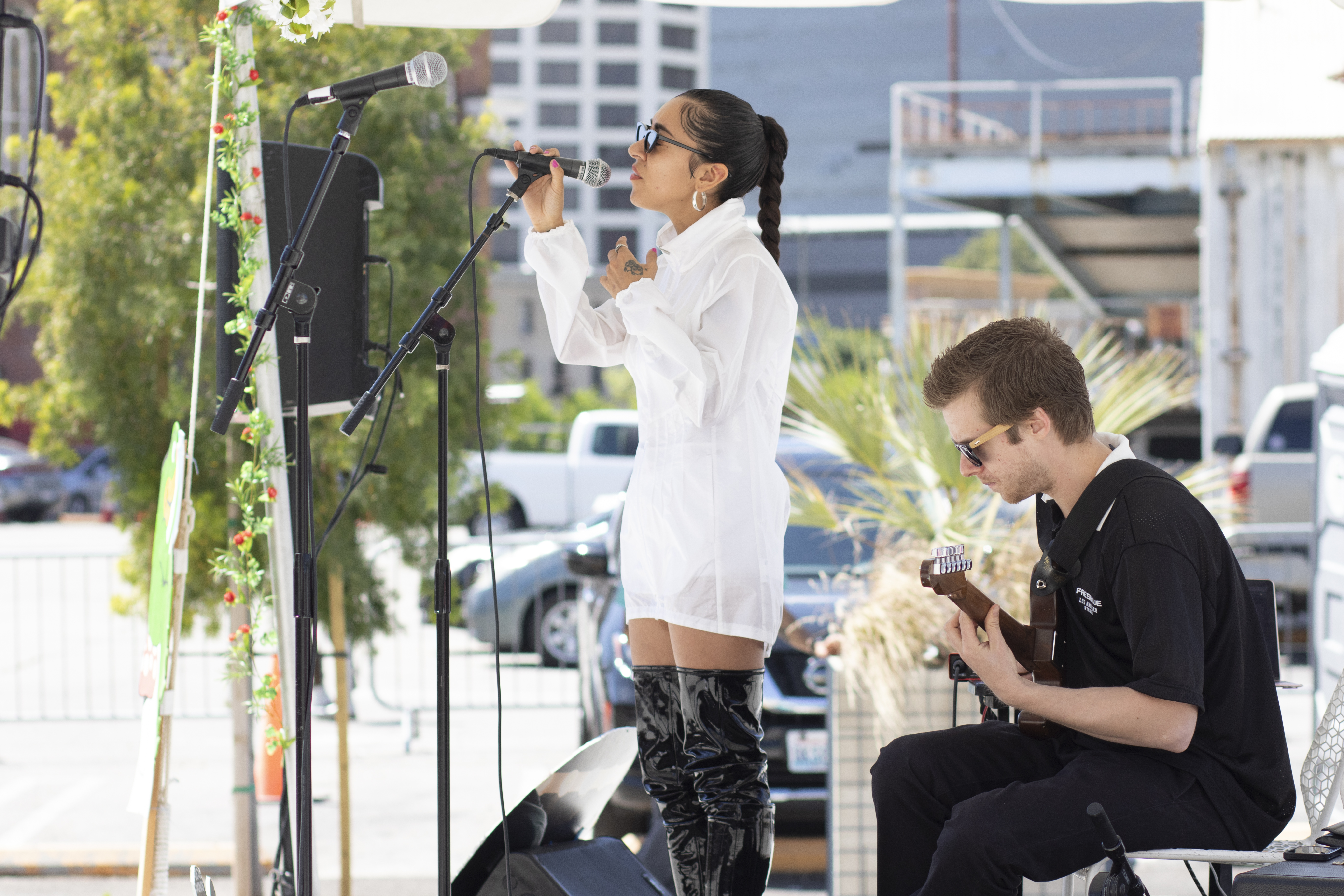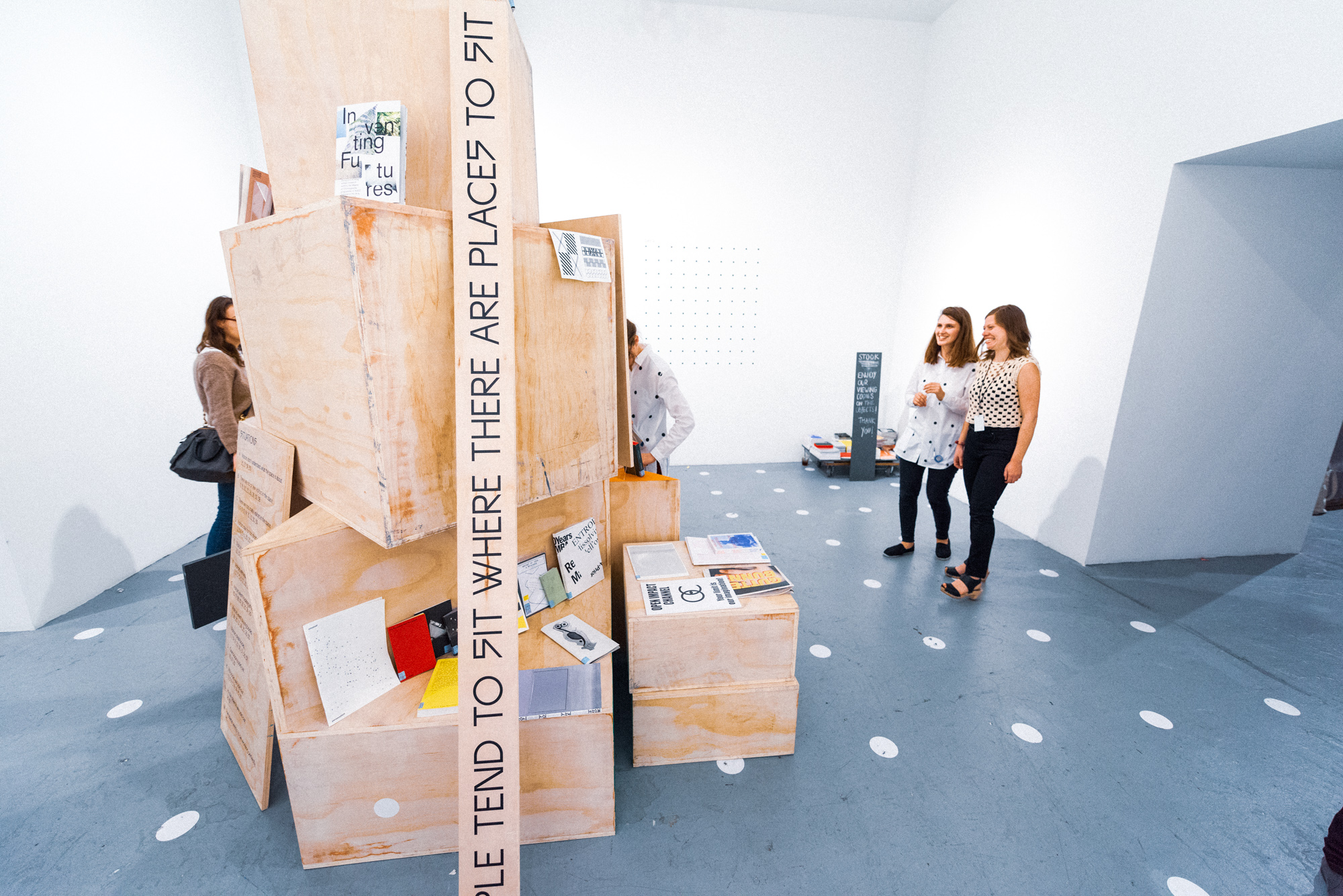 LAABF 2020 Team

Sonel Breslav —
Director of Fairs & Editions
Emmy Catedral –
Fairs & Editions Coordinator
Sanjana Iyer —
Fairs Assistant
Joshua Simon —
Head of Installation
Lillian Wilkie —
Head of Exhibitor Services
Simon Kilner —
Head of Visitor Services
Noah Klein —
Programs Production Coordinator
Garrick Gott —
Lead Designer
John Tuite -
Assistant Designer
Emma Moore —
Fair Intern
LA Art Book Fair is generously supported by:
Additional Partners: